Who are the people behind the bikes?
We would say: a bunch of naïve, bike-mad, individualistic perfectionists who never really grew up.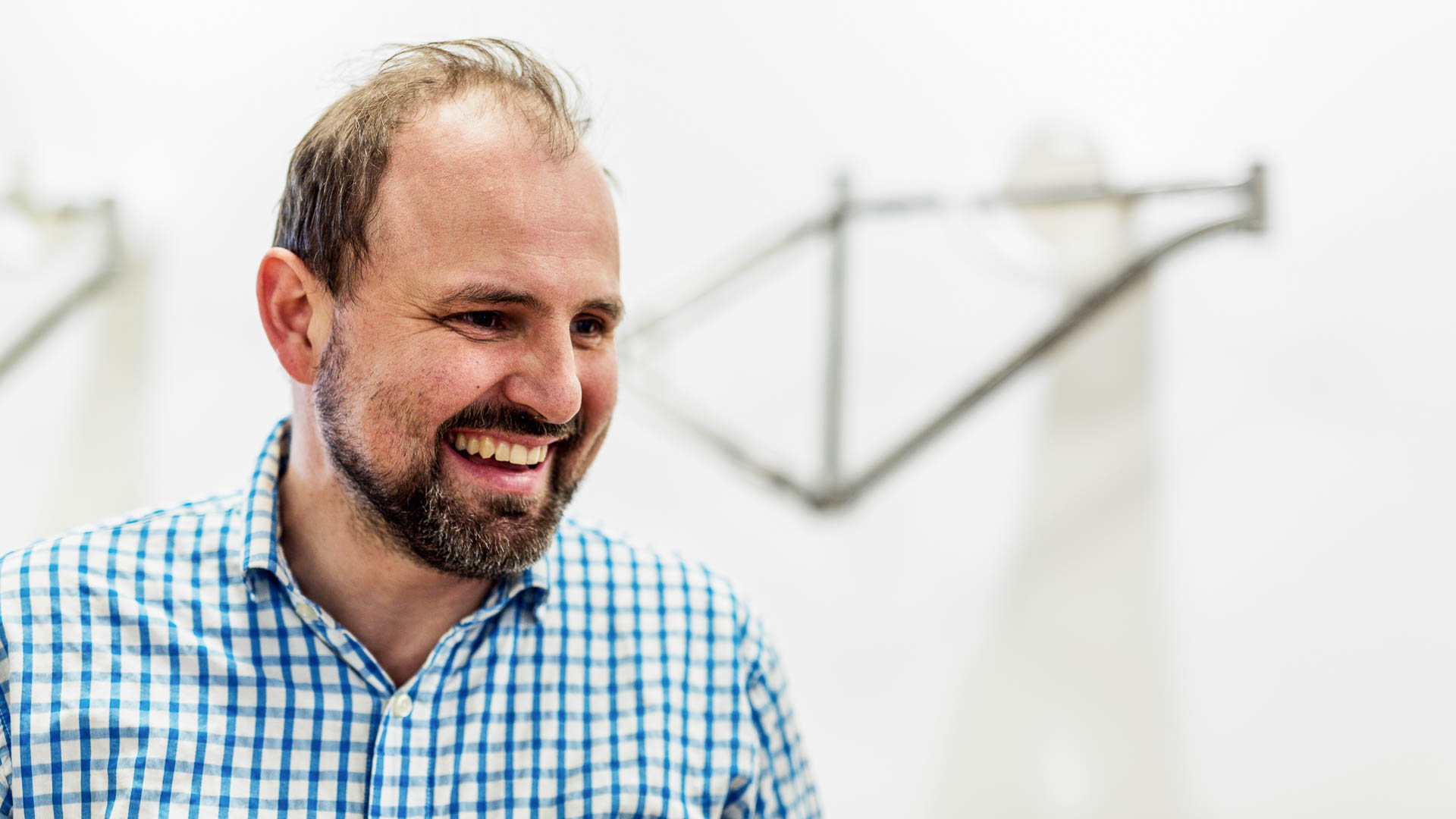 Andreas, CEO
The industrial engineer who's long ago lost track of how many prototypes he's built. He is the driving force behind the business, and the trouble-maker. Very difficult to please…
As a master of bicycle geometry, Andreas is responsible for frame design. He also leads the practical implementation of new technical developments at Rennstahl. As a cyclist, his focus is mountain bikes. He's happiest riding around the Attersee with Astrid and their four boys, or enjoying a family weekend in the Falkenjagd mountain hut, up in the Bavarian Alps.

Astrid, CFO
Without Astrid, the company might not exist at all, or at least be nowhere near as successful as it is today. We would be adrift in the endless depths of a distant galaxy that bears the name 'Development Costs' (see: 'CEO'). Astrid is a co-founder of the business, and knows the bicycle industry like no other. A qualified business administrator, she is the organiser and co-ordinator, looking after purchasing, bike-building, collections and despatch. She makes sure all the numbers add up; her efficiency keeps costs down.
Her favourite rides: around the Attersee, and of course the stunning routes that surround the company hut.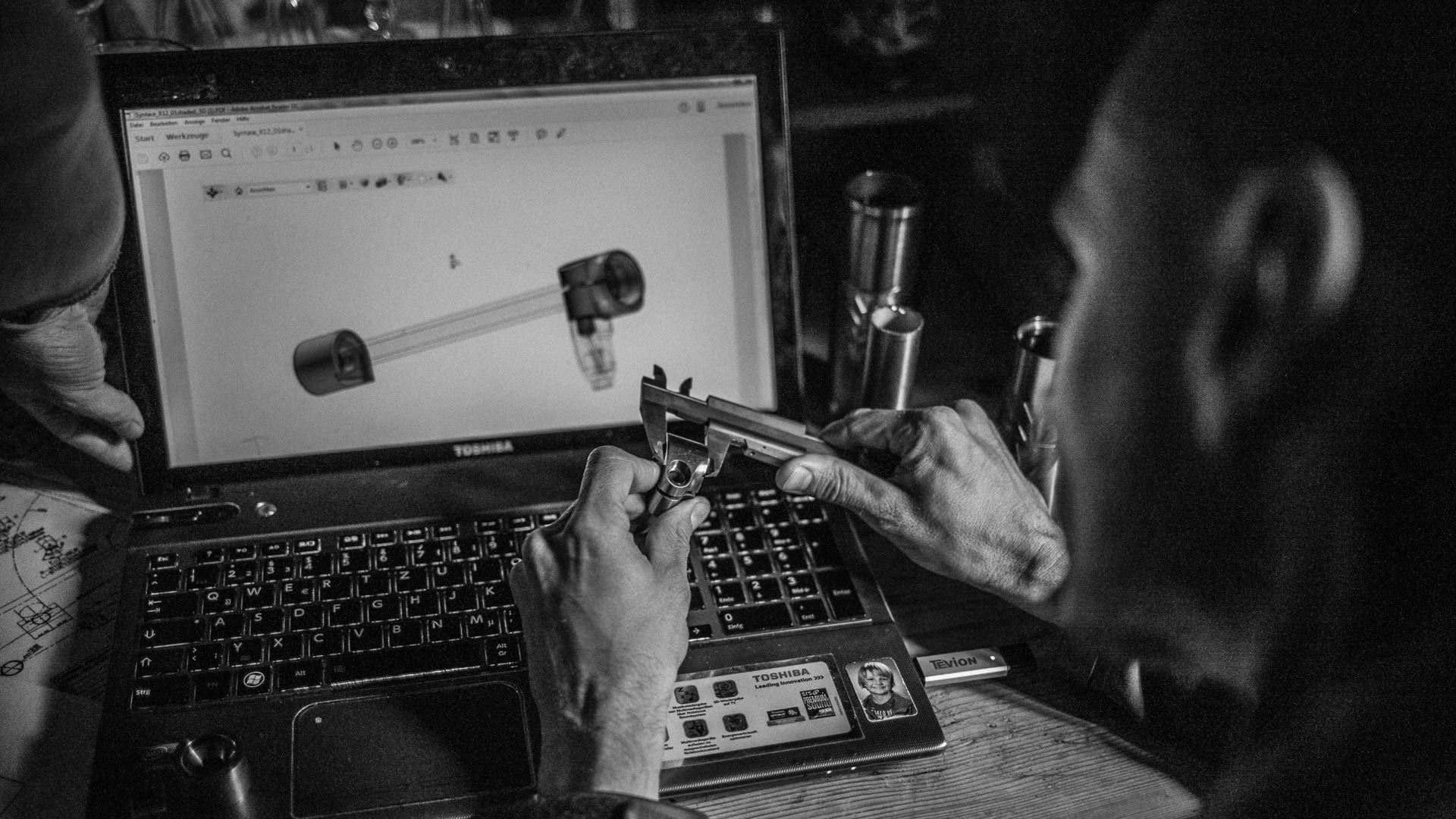 Michael, Boffin
This rocket scientist and aviation engineer leaves nothing to chance. He calculates everything, recalculates everything, measures and remeasures, and keeps on asking the big questions. His FEM analyses have already melted a few computers. And sent a colleague or two into states of advanced desperation. His job is to simulate real-world scenarios relating to tube wall thicknesses, tube tapering, tube diameters… In practical terms, he optimises our bike frame designs by calculating how they will deal with the myriad of forces to which they will be subjected once they leave the drawing board. Why are our frames so famously stiff? Ask Michael!
His idea of bicycle heaven is to be cranking a racer or mountain bike over rather a lot of mountains.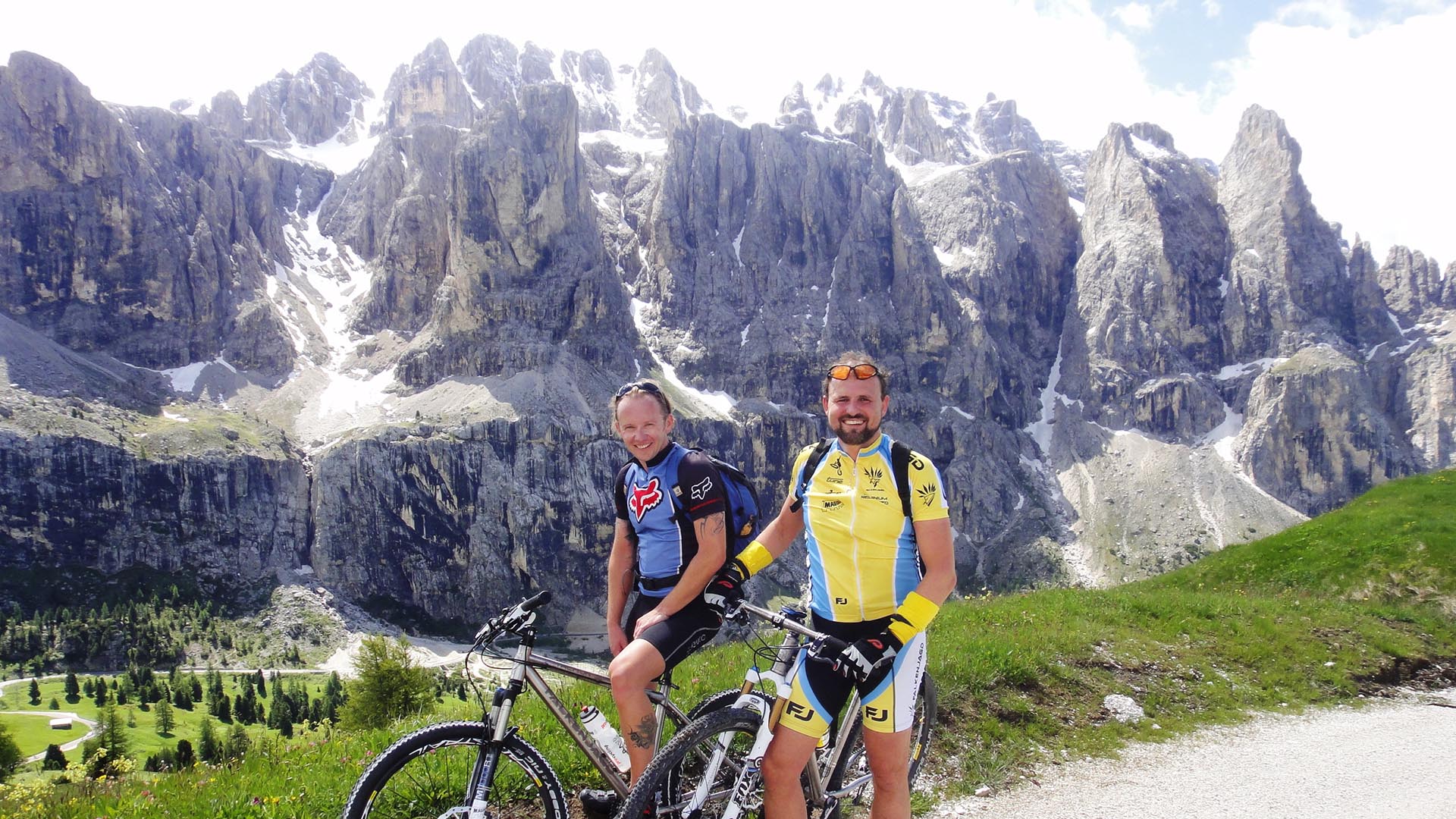 Thomas, Master of Improvisation
Always ready with a solution. This passionate road-racer is the first to know about new developments in the world of cycling manufacturing. He reads Procycling every month, carefully, and twice: backwards from the back to the front, and back again to the back. He's a details man. His specialism is road-racing bikes. He an eye for aesthetics, knows exactly how a bike needs to look. From the perfect geometry to the components, the wheels, the clothes that are going to match… Thomas believes that racing bikes shouldn't be kept on their own. Therefore, he owns nine. You'll meet him taking one of his favourites out for a ride, either racing at the Gardasee or on a quick spin across the Alps.

Bernd, Master of the Lathe
Engineer, and perfectionist through and through. When it comes to criticism, Bernd leads the field (and it's a strong field here). He is dedicated bicycle tourer, and is in the saddle every day, whether in winter at 20°C or at the height of summer, a full 60° warmer. Without Bernd, there would be no Falkenjagd or Rennstahl touring bikes, and no string of victories in bike magazine comparison reviews. Nobody in the company possesses as much touring experience as he does. He has the mind of a detective, and has spotted every potential weak point on a prototype bike to date. His word is law. The Canary Islands are his preferred stomping ground, but you'll also meet him on his road-racer on transalp rides and of course on cycling tours through Germany with his family.